[index] [text page] [<<start] [<prev] [next>] [last>>]
Page 29: PPTP

---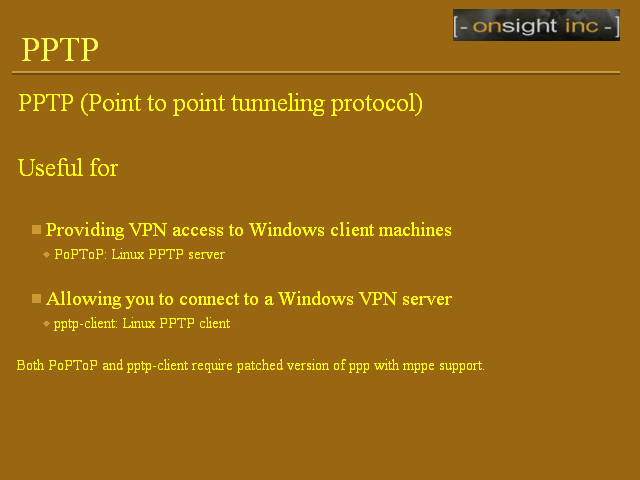 PPTP
  PPTP (Point to point tunneling protocol)
  Useful for
  Providing VPN access to Windows client machines
  PoPToP: Linux PPTP server
  Allowing you to connect to a Windows VPN server
  pptp-client: Linux PPTP client
  Both PoPToP and pptp-client require patched version of ppp with mppe support.

Copyright 2003, Bri Hatch of Onsight, Inc.
Presented at Real World Linux, 2003.
Presentation created using vim and MagicPoint.